Within the realm of Web Development there are many roles that require different skills and I fall into the Visual Designer role with many times User Experience Designer and often times the Generalist role. No one can be all things to all people, so I am great at taking a visual design and applying it to an interactive platform - full sites, animated GIFs, eblasts, web banners and apps. I am asked all the time to mock-up a site and usually that involves thinking about how the user will navigate and experience the brand I've created. 
As the web has grown, I have done complex site maps and "skinned" many wireframes and when I need to hand off my ideas to a front-end developer or a CMS specialist - I do that. I'm learning HTML5 and CSS and I use my strengths in design and project management to guide a developer or work with a team of web specialists to make sure the vision is realized and works.
​​​​​
CALIFORNIA TRAVEL ASSOCIATION
CAL TRAVEL 2020 SUMMIT | Proposed Email Campaign
CAL TRAVEL 2020 SUMMIT | EMAIL Web Banners
CAL TRAVEL 2019 SUMMIT | Email and Web Banners and Speaker Headers

CITY OF ARLINGTON  | WEBSITE RESKIN
​​​​​​​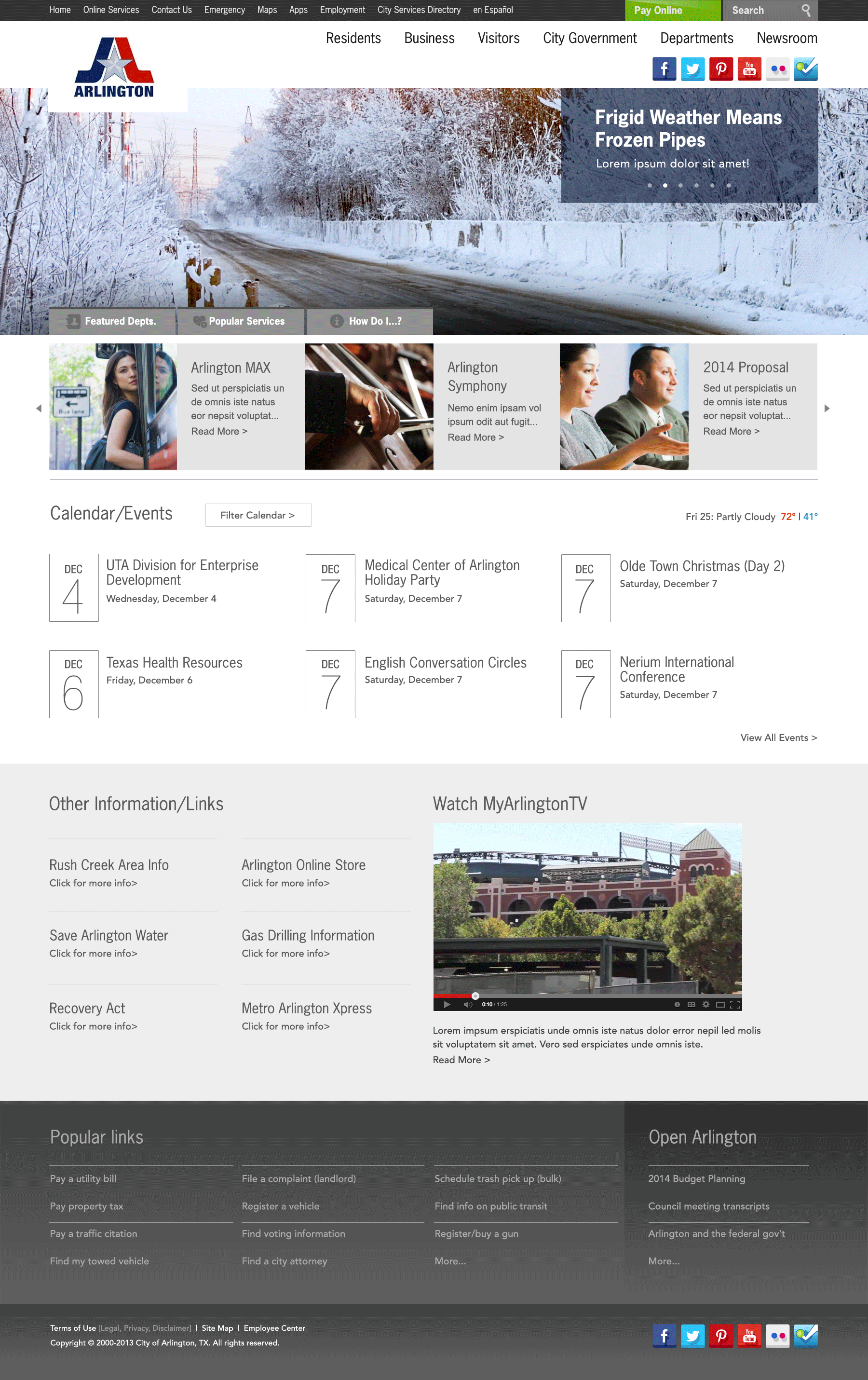 I designed the navigation, image sliders and secondary navigation along with the city map and call outs. Simpleview in Tucson, Arizona did the development and buildout for the site. Scroll down and you will see a mobile device with mockups of how the site would look. 
Additional Pages - click below
SCOTTSDALE MUSEUM OF CONTEMPORARY ART (SMOCA) WEBSITE
This site was in need of a site tree to dissect all the components that needed to be taken into consideration. I developed the site tree/map for the pages and designed a home page and eblast template (named the CURRENT). The SMOCA site has since been redone, but I learned so much about user interface and navigation.  
GREATER PALM SPRINGS CVB | MEETING IPAD APP DESIGN
I was asked to develop a visual app for meeting planners to use and see all that GPS has to offer. I was provided with an outline of the content and designed the layout and graphics to allow users to easily navigate and find exactly what they needed. I also layed out the scrollable pages for a destination map, events, hotels info etc. See those below.